Just a quick post since I've been away for too long. I'm still here, just very busy and haven't quite figured out how to make more time in my day for blogging! I'm keeping the hope alive that I'll figure it out at some point though...
In the time I've been gone, zazzle has yet again added a bunch of new products! Things like dart boards, yard signs, playing cards, and so many other things. I will never catch up with that! So here are some great examples from other amazing artists!
(Can you tell I am very ready for the arrival of Fall?!)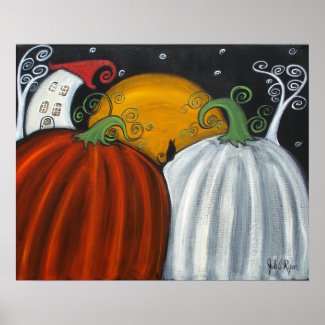 Welcome Fall! poster
by
juliryan
Look at more
fine art posters
Spooky Black Silhouette Tree Crescent Moon Stars Dartboard With Darts
by
artbymar
Make your own dartboard
designs at Zazzle
City in Fall Whimsical Colorful Folk Art Pillow
by
reniebritenbucher
Browse
Fall Pillows
And just because I can't help it, here's a recent picture of Leo, whose birthday is coming up way too quickly.
Can't believe he's gotten so big and is now walking! Where'd my little baby go?! :) :)